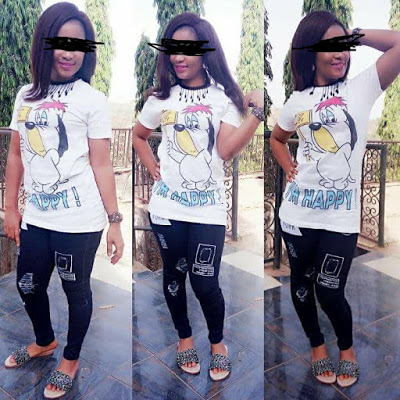 A Nigerian man named Temitope took to Facebook to pen a revealing letter to his former girlfriend. He actually posted the poor girl's photo along with the note. See the photo attached but I would leave that out to spare her any embarrassment.
See the post after the cut
Dear Fina,
We Met On My Birthday Night Barely 3yrs Ago & Ever Since Your Beauty Deceived Me Into Thinking I Could Stop Playing Around With Other Girls When You Are Terribly Doing Worse With Other Men Not Even Boiz…… See Ehn I Wont Forgive You For Making Me Believe I Was A Father Already For Close To 2weeks When It's Clearly A Planned Shit….. Thank God For The Dream I Had Before Confronting You
See Ehn I Still Remember How You Use To Wash My Clothes Then In School Buh Why Did You Suffer Me With Food??? Huh?? Datz How You Will Just Sit Down & Keep Watching Nollywood Movies While Myself & Victor Daniel Will Enter The Kitchen Ourselves To Cook & You Won't Even Move An Inch… E Pain Me Then ooo Buh I Was Still A Gentle & Short Temper Dude Then 😔
***** and **** (Names removed) Can Testify About Your Beauty & How I Nail That Hole Well @ Midnight Just To Satisfy Your Crazy Urge Yet You Successfully Turned Me Into The Hot Tempered Don David Of This Day….Girls Sha!!! You Made Me Think All Day & Also Spend Money On You Thinking You Were Carrying My Child 😔 Till You Successfully Aborted It Right Before My Eyes After Confessing… Karma Would Front For Me Chai 😰
Now I Realize The Most Beautiful & Prettiest Girls Are The Deadliest….. So Hence I Wanna Start Fishing For Just The Fine Or Ugly Girls…. YOU WILL FOREVER REMAIN MY TERRIBLE Ex
Angry Don
.
For Advert Inquiries CALL TEL: +2348067458819 For News/Tip Off EMAIL: afronewsblog@gmail.com