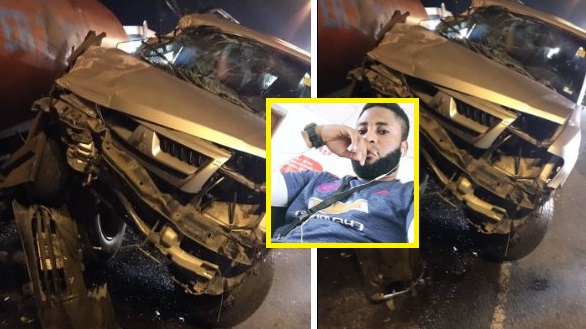 A man has shared an amazing story about how he miraculously emergedfrom a horrific crash unhurt.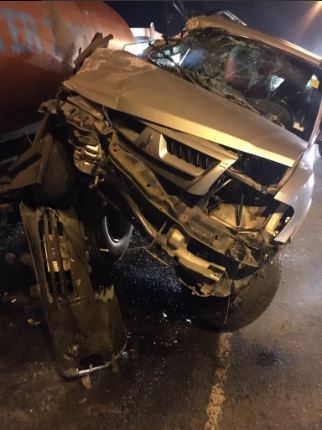 The young man identified as Uche, shared the testimony on twitter.

Uche, who is a computer programmer resident in Lagos, then shared the photos of his damaged car.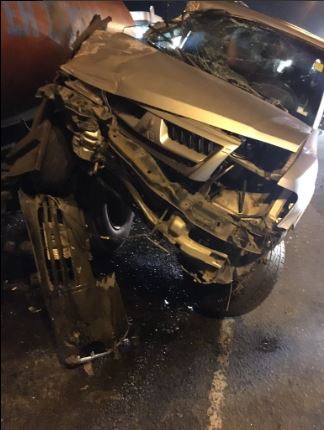 The accident left the front part of his car a crumpled mass of metal and it is a miracle that he can emerge unhurt from the wreck.