Photos: This Lagos Big Babe Rejects ₦630k iPhone 7 Her Boyfriend Ordered For Her! (Screenshots)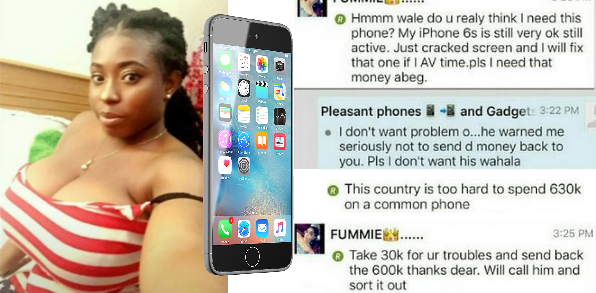 've never found such a lady, oh no! Not in Lagos! A business lady in Lagos has rejected a whooping N630,000 iPhone 7 plus her bae ordered for her.
The lady was contacted by a phone delivery shop who asked her what colour of the phone she wants and how to get the phone to her… then thus goes their conversation below.
The lady, obviously concerned about the price of the phone and what the money can do for her said the seller should send the money back to her beau… She proves she really is a business woman though…