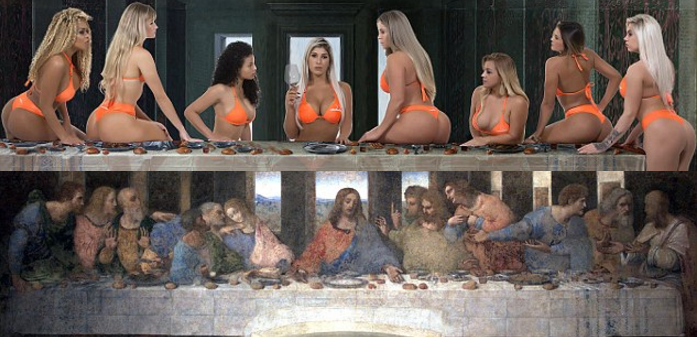 This year's Miss Bumbum Brazil contest has sparked outrage among Christians after the contestants posed for 'the Last Supper' photo in reference to Jesus Christ's last supper with his disciples before he was crucified.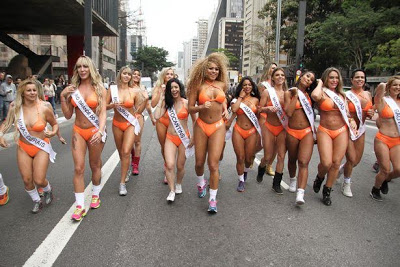 In the outrageous photo, the contestants all wearing lingerie pose on top the 'supper' table and the contestant with the sexiest bum poses in the center as 'Jesus'.
Religious leaders branded the remake of the Da Vinci masterpiece "deeply disrespectful" and even Brazil's religious intolerance commission condemned the picture.
One of the contestants said she regretted posing for the shot and said she had "asked forgiveness from God for a great sin".
Daiana Fegueredo, representing the state of Ceara and chosen to play the role of 'Jesus', said:
Father Clesio Vieira, from the Volta Redonda diocese of Rio de Janeiro, said: