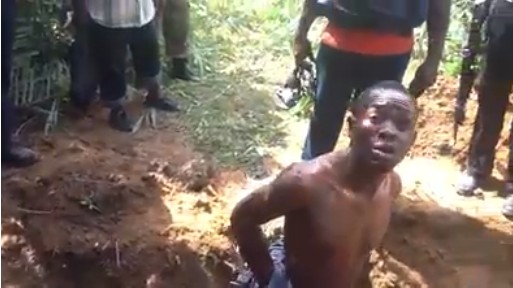 A kidnapper in Rivers State has led a police team to the bush where they kept a prominent Rivers Chief after he was kidnapped, then later killed and buried despite his family paid N10m ransom for him to be freed.
The kidnapper and other members of his hang where later nabbed and was asked to lead them to where the chief was buried.
They are all presently standing trial for the murder of the chief at the Rivers State High Court. Talk about evil deeds! Even after ransom?